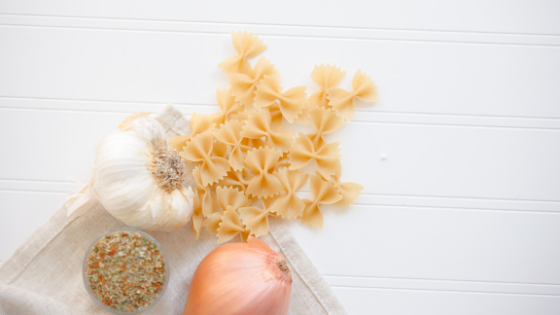 When it comes to getting creative in the kitchen, the residents of our apartment community in The Woodlands, TX have shared some interesting tips and tricks that help them make the most of their grocery trips. Need a little food for thought? Here are some of our favorite takeaways:
Rice
When it comes down to it, rice can complement just about any dish. From an ultra-filling side to a starchy substance that helps fill out soup broth, rice is an excellent kitchen staple to keep on hand. It can easily take on international flavors when paired with the right protein or sauce, enabling you to explore different parts of your palette with only a few different ingredients.
Try these ideas:
Pasta
There are dozens of different types of pasta, and for each shape and texture, there's an endless amount of options that can be created in the kitchen. Keep your cabinets stocked with a variety of pasta so you have options when you need to add an interesting twist to your plate. All you need to do is bring the noodles to a boil and voila! You'll have a full dish that'll feed your whole family.
Don't get stuck on the type of pasta that's featured in certain recipes; you can easily swap out the shape of the starch you use based on what's readily available in your kitchen cupboards.
Here are some great pasta recipes:
Lentils
A lot of people think about soup when lentils come into the picture (which is a completely awesome use of these little legumes), but there are a lot more uses you can do with them, too. Pump up your lunchtime salad with some lentil-infused protein power, let them round out the rest of a full meal or use them as a healthy alternative to chip dip.
The kitchens in our Plantation at The Woodlands community are the perfect places to get a little creative with your entrees. Whether you consider yourself an amateur chef — or you're simply trying to get over your fear of the stove — our granite countertops and tiled backsplashes will serve as inspiration every time mealtime rolls around. Stop by and see for yourself!