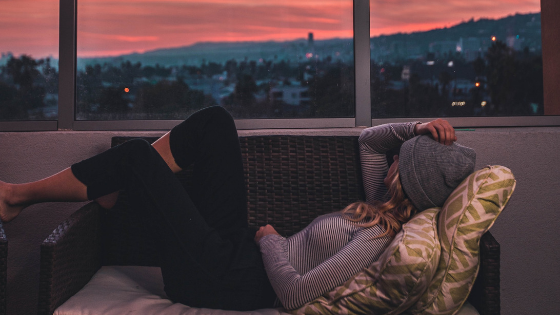 Stress is a natural part of life, but it can also reach dangerous levels.
This usually happens when we allow stress to build up in us over the days, weeks, months and even years. With time, this accumulation of stress from work, relationships, financial issues and more can cause serious health problems. In fact, many studies have found links between common health issues, such as diabetes and cardiovascular disease, and stress.
To help reduce your stress, it's a common practice to "get more rest." But stressed-out people often have a hard time getting to sleep or staying asleep.
To help you reduce overall stress in your life and get a better night's sleep, here are four nightly stress-reducing tips to try.
Set A Time To Start Going To Bed
This should be about an hour before you actually touch your head to the pillow. If it's hard for you to make the adjustment, set an alarm on your phone. When the alarm goes off, it's time to put down what you're doing and begin getting ready to go to sleep.
Turn Off Your Screens
You have undoubtedly heard this one before, but it's so important that it's worth mentioning again. Screens beam strong blue-based lights into your eyes. While you don't notice the effects of this during the day (most likely), at night, this light keeps you awake.
Spray A Subtle Nighttime Scent
This scent should be something that you only use at night before sleep. Lavender, chamomile, lilac or rose are all good, calming options. Get this scent in an essential oil or spray, and use it on your pillow or wrists before bed.
Dim The Lights
Again, you don't have to actually go to sleep yet, but do turn down the lights. You might even light a candle. Just use safe candle practices, and never keep a candle lit if you think you may fall asleep.
Is your current living situation causing you unneeded additional stress? Why not find a new place to live in The Woodlands? We currently have floor plans available for apartments in The Woodlands that we'd love to show you. Call our office today to find out which floor plans are currently available.