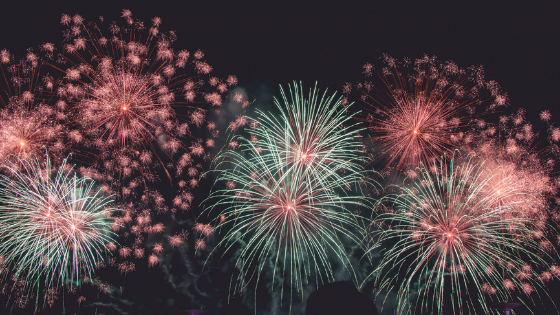 The Fourth of July is one of the biggest, boldest celebrations of the year. People from coast to coast bring the party with fireworks, festivities, and a lot of food. Traditional Independence Day treats tend to be calorie bombs. Here's how to keep the flavors you love while making them a little more waist-friendly:
Burgers
You may be tempted to make a burger with everything: cheese, mayo, bacon, pickles, and more. The problem with this is that you may not end up tasting anything. The delicious grilled meat is completely buried under all of these other flavors.
Instead, try paring down the toppings. You can also swap out condiments for higher-end counterparts. For instance, instead of ketchup, try topping the burger with a sun-dried tomato.
Ice Cream
Cold, creamy, and delicious, ice cream is a staple during Texas's hot summers. The good news is that there are a lot of easy substitutes that let you enjoy a frozen treat at a fraction of the calories. What about:
Frozen yogurt. Add flavor with fruits like pineapple, mangoes, etc.

Frozen bananas. Cream them in a food processor or dip them in chocolate sauce.

Sorbets. Summertime is great for berries, and you can blend them into a delicious frozen fruit dessert.
Potato Salad and Cole Slaw
To make both of these side dishes lighter:
Swap out half the mayonnaise with lighter options like low-fat Greek yogurt
Give them an Asian flair with a sesame vinaigrette
More vegetables, fewer eggs or potatoes
BBQ
Make healthier, but still tasty, BBQ by trying leaner cuts of meat, experimenting with wild game, or throwing low-cal vegetables on the grill. Corn, Portobello mushrooms, and peppers are classic. You can also grill peaches or pineapples for an innovative dessert.
Next, take a look at the sauce. Cut back on sugar or oil and add spice, smoky heat from chipotle, or acids like lime juice.
Celebrate Independence Day in Style
Whether you're planning to have a big holiday bash or a small celebration, the Plantation at the Woodlands offers something for everyone. If you're looking for The Woodlands, TX apartments with all the amenities you need, contact us today. We'll walk you through the application process.